The challenge was part of the course 'brainport and technics', where they learn designing, and have to work together in a team, with everyone having a different responsibility. All 240 second year students went through the entire design process, starting from scratch and then brainstorming, designing to eventually come up with a working solar-car. 
Each team, consisting of 4 students, got a Stella Era kit, containing a solar-panel, a motor and bottom plate. They had to build everything from these parts, where they had to show their creativity and come up with an innovative design.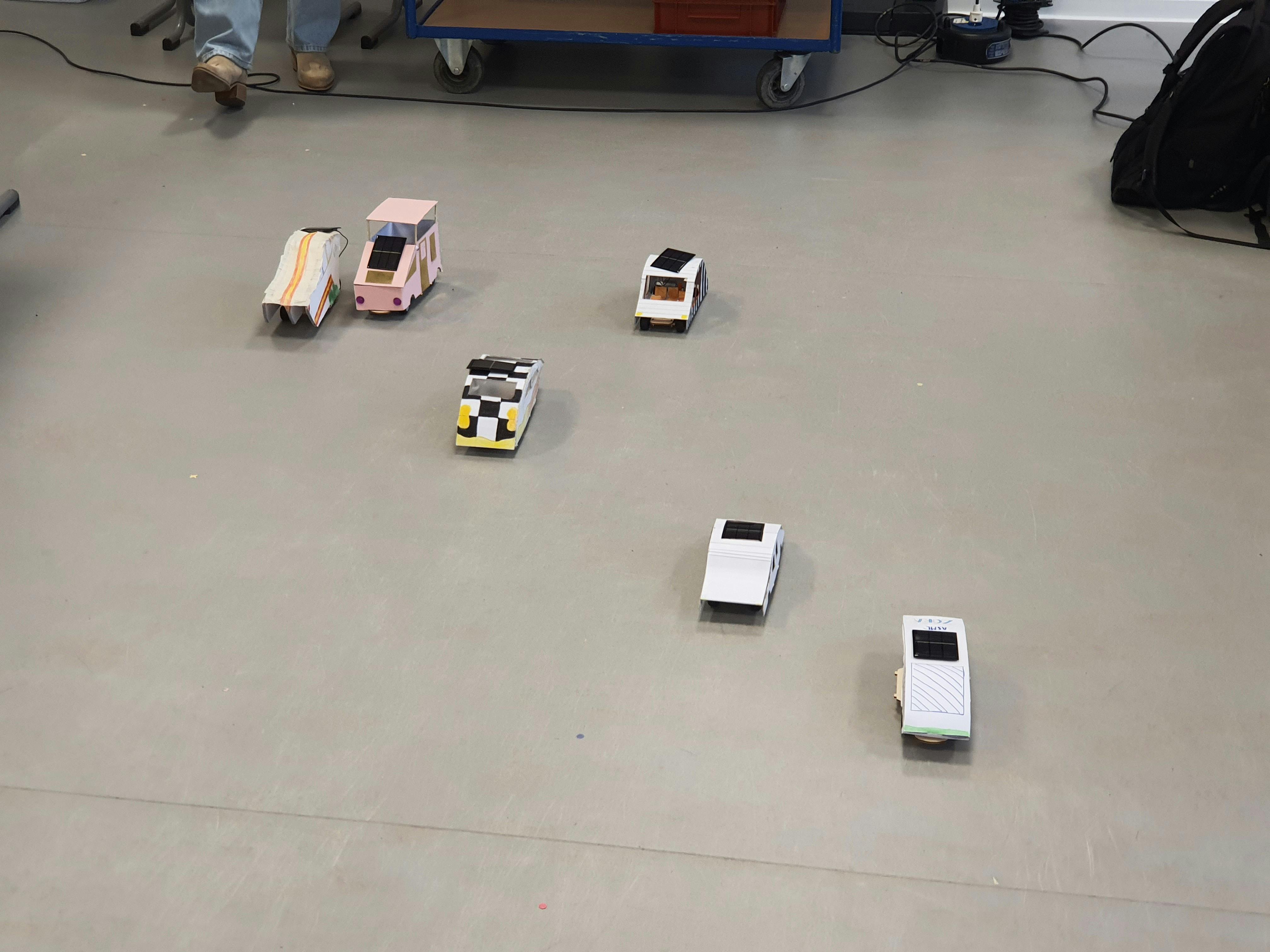 From a bright pink camper with a roof that can be raised to tough designs and cars that even have an interior. Han Saft: ,,The concepts turned out nice. The students had some problems starting up, but they ended up working enthusiastically." Strabrecht College is one of the Brainport schools in the Eindhoven region. Innovation, knowledge sharing and cooperation are central. We prepare the students for further education and a job in the Brainport region. Of course we want to keep all the talent in the region", continues Saft.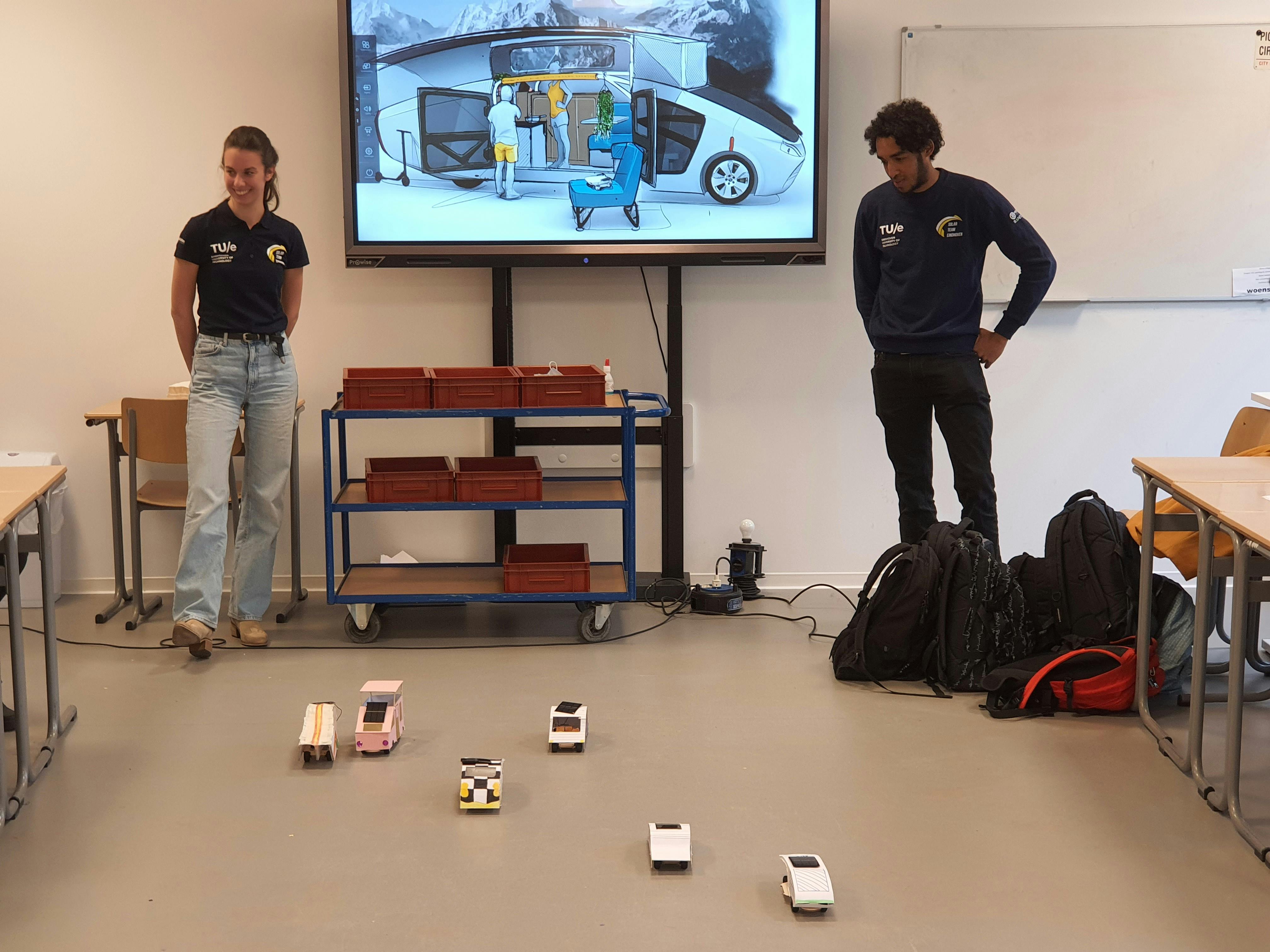 Finn (13) of team 'Turbopoliep' mainly learnt to stay calm. "It didn't all go smoothly. Things came loose, but we are satisfied with the result." The students worked on the solar-cars on two days, where each day the cars were judged by a panel of students and teachers. 
On the final day on friday, members of Solar Team Eindhoven judged the cars to choose a winner. Furthermore, they brought Stella Era, to show them a real-life solar car!